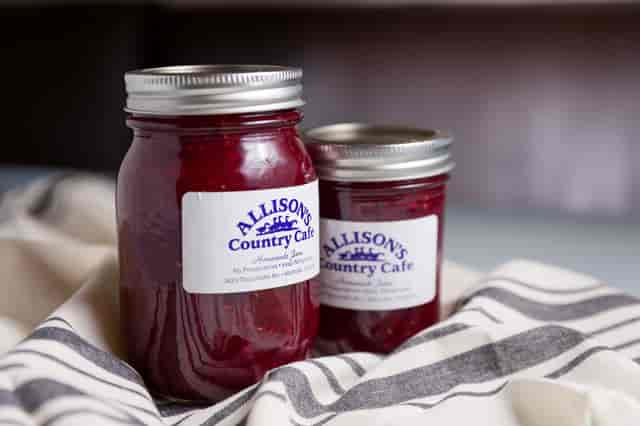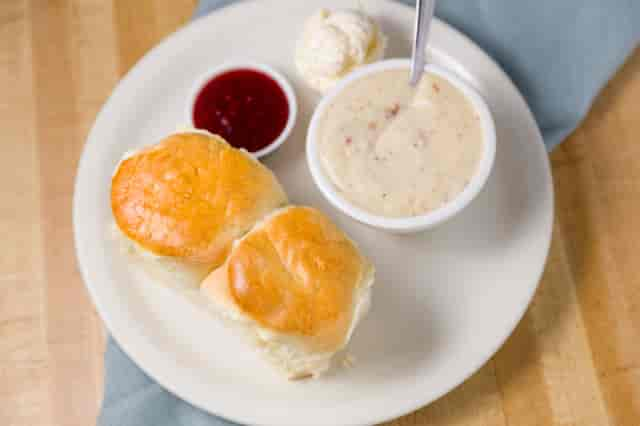 Pantry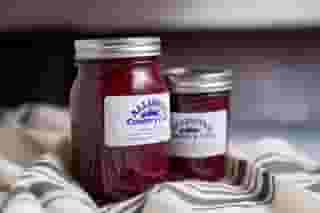 HOMEMADE RASPBERRY JAM TO GO
From our Pantry to yours. We take a lot of pride in our homemade Raspberry Jam, so much so that we jar it and sell it to folks wanting to take it home. 

When we make our batches of jam the delightful kitchen aroma takes over the entire restaurant. 

The kid in you comes right out and you want to run back there and lick the pot! 

It isn't a preserve so you need to keep it refrigerated, but it'll last for weeks.
PEPPER PLANT
Add a little pop to your meal. We sell large and small bottles of "Pepper Plant". Not easy to find in the local super markets. Put a little punch in your pantry for those times you can't get here.
Gift Cards
Have family or friends that you're not sure what to get them for a gift? We're located just across from the Ventura Pacific View Mall and who doesn't want to start a morning of shopping with breakfast or end it with a lunch on you? There is no additional charge for our gift cards, the dollar amount you put on is the dollar amount you get.